Dental Bridges Near You
Whether you are missing one or several teeth, getting them replaced is vital for your oral health. Eagle Creek Dental Centre is happy to provide dental bridges in Burnaby as one of our restorative dentistry options for patients looking to replace missing teeth.
Why do Missing Teeth Need to Be Replaced? 
Whether you lost a tooth due to injury or you had tooth extractions, in most cases, it is recommended that you replace your tooth. Leaving gaps between your teeth can have long-lasting negative impacts on your oral health, including:
Increased stress on your jaw joints and remaining teeth
Jaw shrinkage
Bone deterioration
Difficulty maintaining a healthy diet
Higher risk of gum disease and tooth decay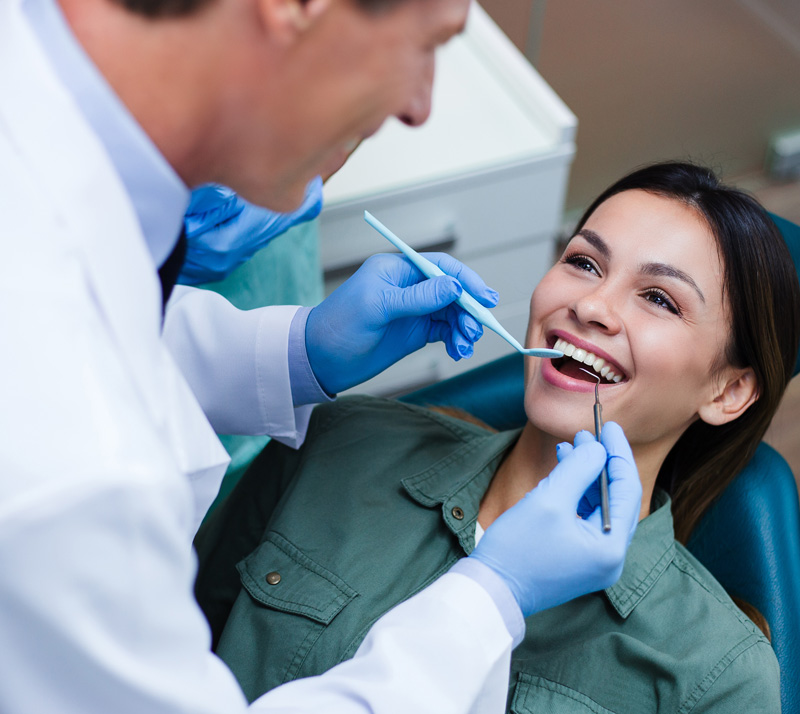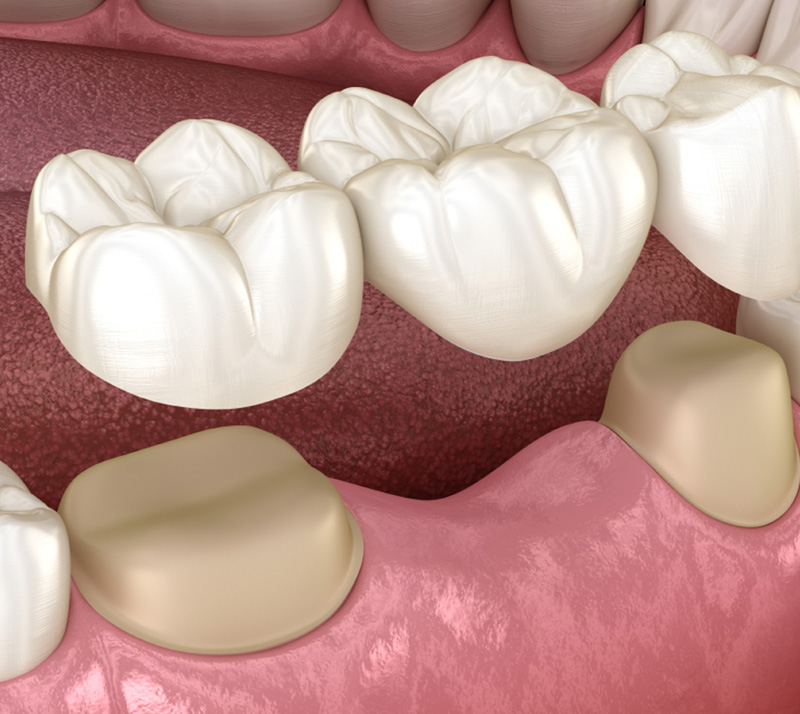 What is a Dental Bridge?
A dental bridge consists of a replacement tooth or teeth to fill the space created by one or more missing teeth. A dental bridge uses two dental crowns, also called abutments, attached to the neighbouring teeth to hold the false tooth or teeth in place.
What Are the Types of Dental Bridges? 
There are four main types of dental bridges. When you come into Eagle Creek Dental Centre seeking dental bridges, our dentist will examine your situation and determine which type of bridge is best for you.
Traditional Bridge: This is the most common form of dental bridge and is made up of one or more artificial teeth held in place by dental crowns. They are used when you have natural teeth on either side of the gap where your missing tooth is.
Maryland Bridge: This bridge is a conservative alternative to traditional dental bridges and uses an abutment held in place by a metal framework bonded to the back of two teeth.
Cantilever Bridge: Similar to a traditional dental bridge, this bridge uses a neighbouring tooth to secure the false tooth; however, it only uses one tooth instead of two teeth as an abutment. This bridge is ideal for replacing back teeth, where only one neighbouring tooth is available.
Implant-Supported Bridge: An implant-supported bridge is held in place using dental implants and is a secure and durable form of dental bridge.
Looking After Your Dental Bridge
Dental bridges are highly durable and, when properly cared for, can last for up to 15 years. To get the most out of your dental bridge, make sure to:
Brush your teeth twice daily and floss once a day
Always make sure to clean between your teeth and under your bridge
Visit Eagle Creek Dental Centre for regular checkups and cleanings
Continue to eat a healthy diet
Looking for Dental Bridges Near You?
We offer dental bridges in Burnaby to patients looking for a way to restore their smiles. If you think dental bridges may be right for you, please contact our clinic today.