Invisalign Near You
Your smile says a lot about you and is something that should be confidently shared with family and friends. Eagle Creek Dental Centre recognizes the power of a radiant smile, and we are proud to offer Invisalign in Burnaby. Invisalign helps align your smile so that you can benefit from boosted confidence and better oral hygiene. Read more to learn if this innovative treatment is right for you!
What Symptoms do Misaligned Teeth Cause?
Misaligned teeth can cause a plethora of issues, such as jaw pain, headaches, chipped teeth, bad breath, dry mouth, and cold sensitivity. When you visit Eagle Creek Dental Centre, our dentist will provide you with a full assessment to decide which treatment is best for your needs.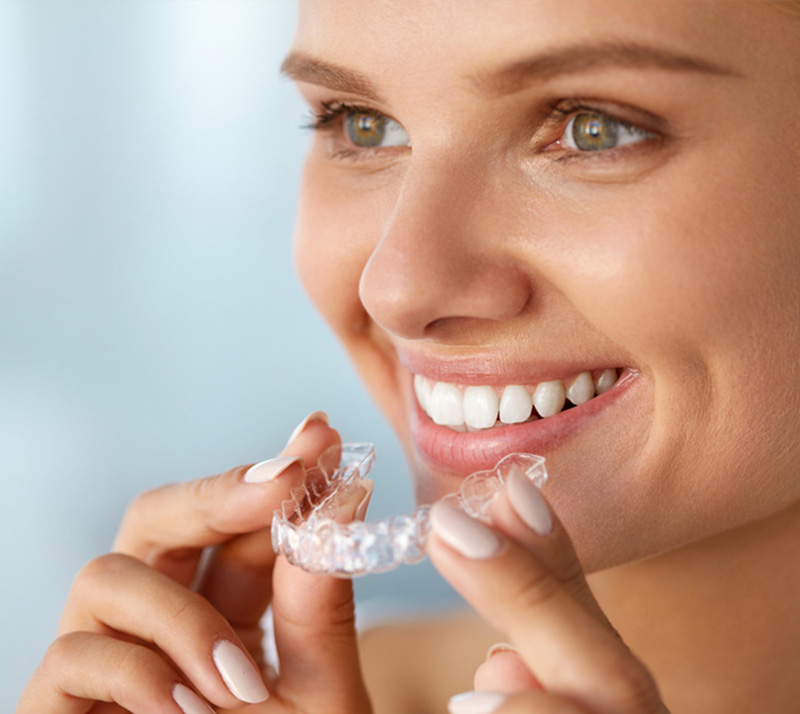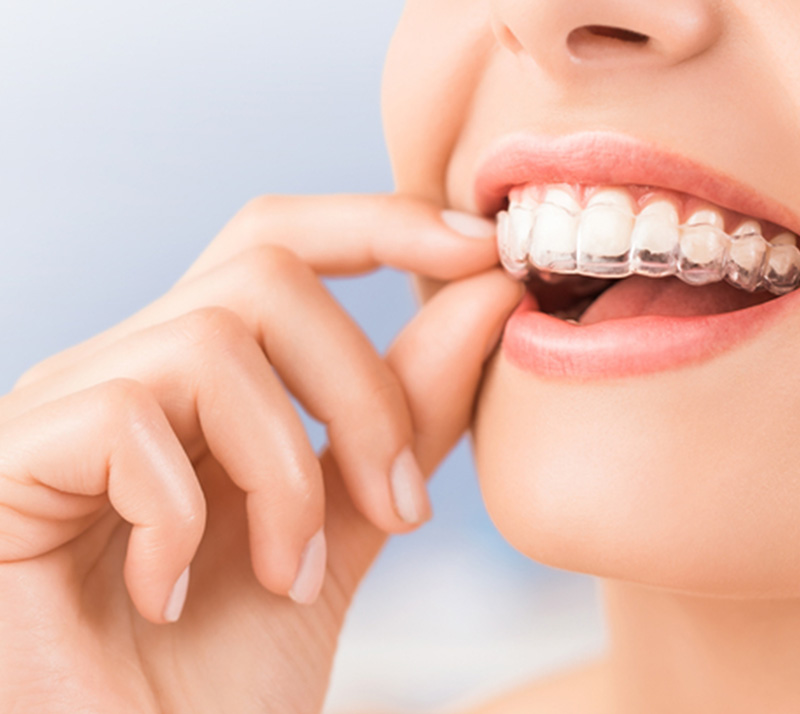 How Can Invisalign Help?
When you choose Invisalign, you will benefit from improving your bite alignment and alleviating painful and frustrating symptoms. Invisalign provides benefits such as:
A discrete treatment
Available to all ages
Fewer dental visits
No dietary restrictions
Easier maintenance of oral health
No discomfort from wires or brackets
Removable and clear to suit your lifestyle
Invisalign is an innovative and popular way to align patients' teeth and provide them with a brighter and healthier smile.
How Does Invisalign Work?
When it has been determined that you are a good candidate for Invisalign, your dentist will take a series of three-dimensional images of your teeth to get an idea of your current bite alignment and map out how your Invisalign treatment should go.
You will then be provided with a series of clear, customized aligners that are to be worn for 22 hours a day, only to be removed for brushing, flossing, and eating. Every 1-2 weeks, you will switch out your aligners to gradually shift your teeth into the desired position. You will be asked to visit Eagle Creek Dental Centre every few weeks so that our dentist can track your progress and ensure that the treatment is effective.
Interested in Invisalign Near You?
If you require aligning treatment but don't like the idea of traditional braces, it may be worth considering Invisalign in Burnaby. If you feel that you may a good fit for Invisalign, please contact Eagle Creek Dental Centre. Our dedicated team of dental professionals cannot wait to help you begin your journey to the smile you've always dreamed of.