General Dentistry Near You
General dentistry aims to identify, prevent, and treat dental health problems so that you can enjoy optimal oral health for as long as possible. General dentistry is the cornerstone of Eagle Creek Dental Centre's practice, and we aim to develop dental treatment plans that meet the unique needs of each of our patients.
Comprehensive Oral Exams
When we welcome new patients to Eagle Creek Dental Centre, we always require that they undergo a comprehensive oral exam, also known as a new patient exam. This allows our dentists to gain insight into your oral health status and create a personalized treatment plan. We are happy to offer comprehensive oral exams in Burnaby.
Dental Cleanings and Checkups
Maintaining proper dental hygiene practices is the best way to ensure that your teeth remain strong and healthy. Good oral hygiene helps to protect your teeth from decay, cavities, and gum disease. While brushing and flossing are a major part of dental hygiene, visiting your dentist for professional dental cleanings and checkups in Burnaby is also necessary.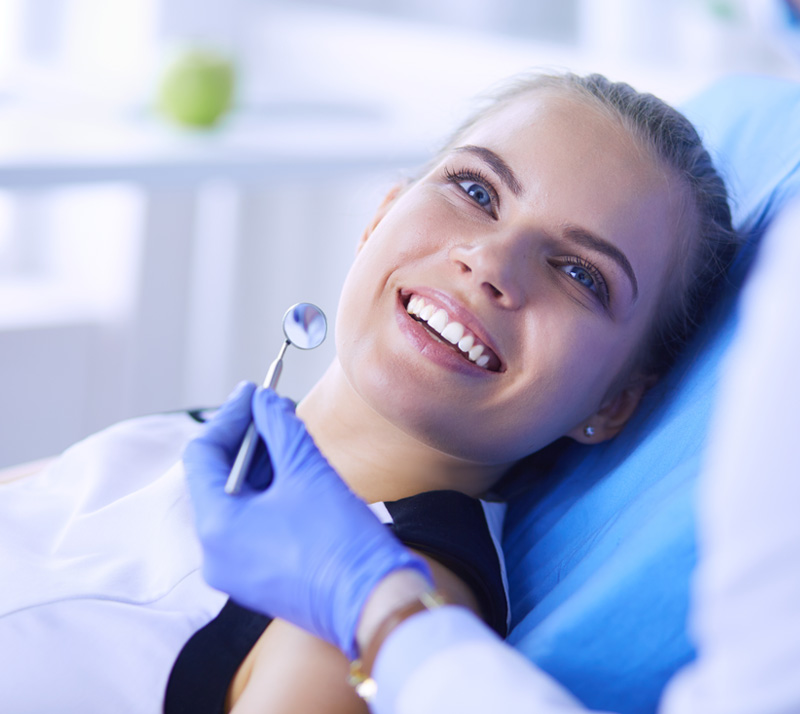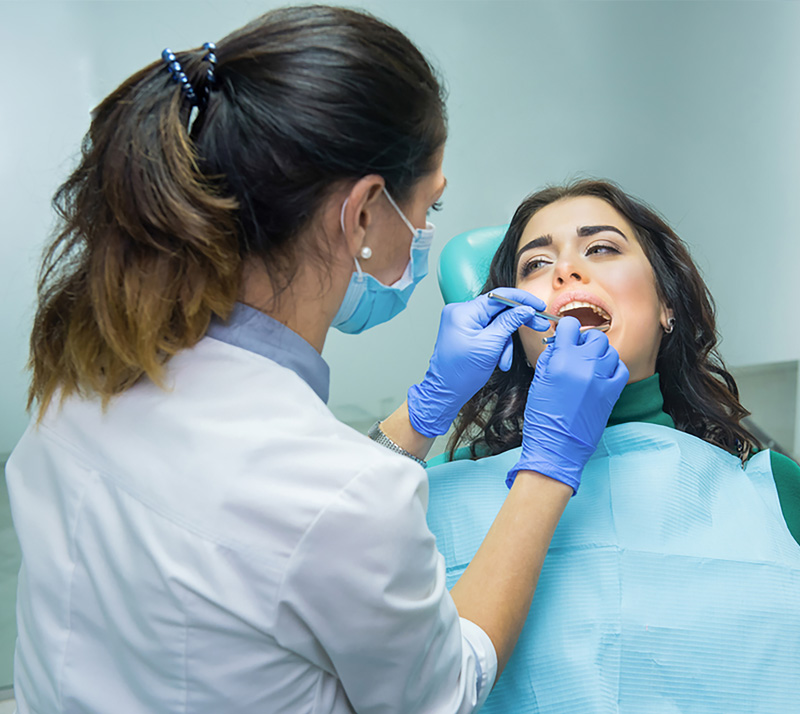 Gum Grafting
Also known as a gingival graft, gum grafting involves our dentist taking gum tissue found on the palate of the mouth and using it to cover an area where a tooth root is exposed. Patients who suffer from tooth sensitivity or pain as a result of gum recession can benefit from this procedure.
Oral Cancer Screening
Oral cancer can be easily detected by our dentist when you visit Eagle Creek Dental Centre for an annual oral cancer screening. Oral cancer screenings are brief and painless. When caught in its earliest stages, oral cancer can be effectively treated.
Root Canal Therapy
The interior of your tooth, known as the "pulp," holds all the essential nutrients for your tooth. When the pulp becomes damaged or infected, it is necessary to undergo root canal therapy to remove the infected area and save your tooth. At Eagle Creek Dental Centre, we offer root canal therapy in Burnaby to save patients from tooth loss.
Dental Sealants
If you run your tongue along your back molars, you will likely feel some deep grooves and crevices in them. Dental sealants are a thin, plastic coating, painted over these grooves to create a smooth cleaning surface and "seal" out any harmful bacteria. When applied properly, dental sealants are an excellent and effective way of preventing cavities and tooth decay in back molars.
Tooth Extractions
Many adults will require a tooth extraction at some point in time. Tooth extractions can feel overwhelming, but getting a tooth extracted is an extremely common and necessary procedure for some patients. Our team at Eagle Creek Dental Center offers options for simple and surgical tooth extractions in Burnaby.
Teeth Whitening
Having a bright and confident smile is important. When done correctly, teeth whitening is a great and safe way to quickly enhance a patient's smile. At Eagle Creek Dental Centre, we offer teeth whitening in Burnaby to help our patients achieve a smile they love.
Digital X-Rays
Digital x-rays allow our dentists to take a picture of your tooth or teeth to get a closer look at them and their surrounding structures with precision and accuracy. Digital x-rays are very safe, providing minimal levels of radiation to the patient.