Dental Implants Near You
Having missing teeth can mean that you are hiding your smile more than you would like to be. If you have missing teeth, you may be looking for a way to replace them. At Eagle Creek Dental Centre, we offer dental implants as a permanent, durable, and natural-looking way to restore patients' smiles.
What Are Dental Implants?
Dental implants are a permanent way to replace missing teeth. A dental implant is made out of a porcelain crown secured to a biocompatible titanium root. The titanium toot is surgically implanted into your jawbone and given time to heal before the is attached to it.
Dental implants are an increasingly popular dental restoration method because they are extremely long-lasting and durable. Dental implants can be used to replace one or multiple missing teeth.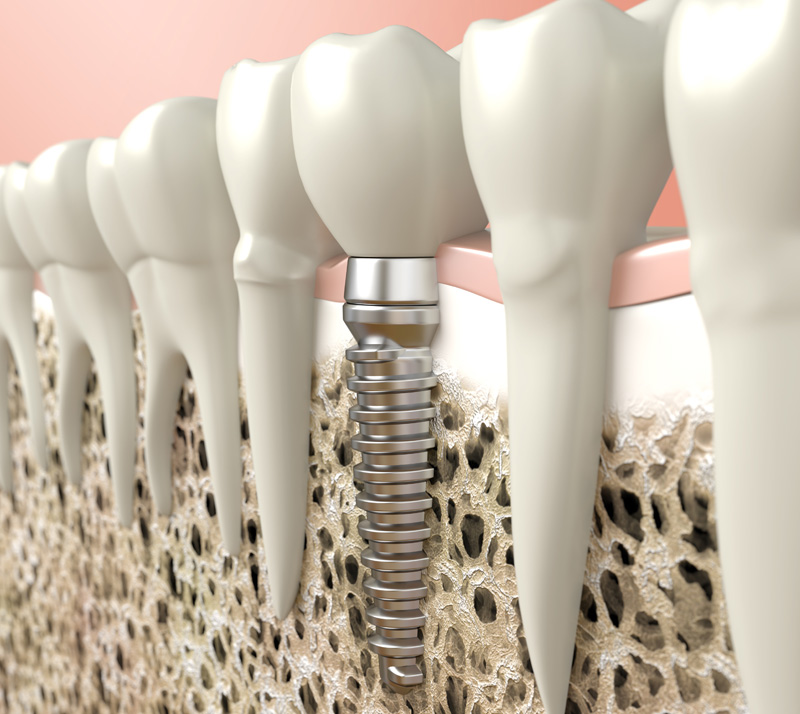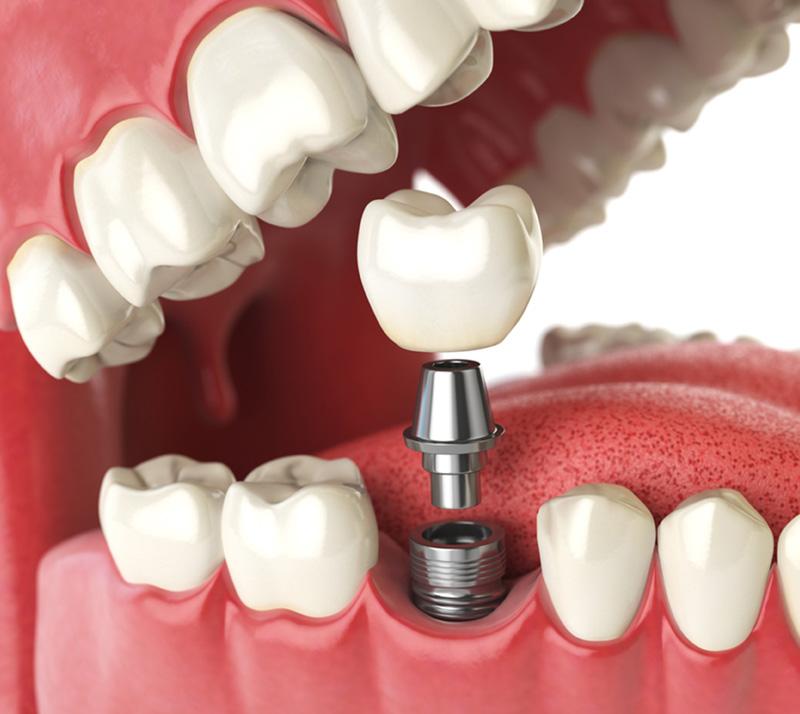 What is the Procedure for Receiving Dental Implants?
The process of getting dental implants involves a lot of careful planning. Here is an outline of the entire procedure:
Planning: When you first visit Eagle Creek Dental Centre, our dentist will examine your jaw and take x-rays to determine how much bone you have available for dental implants and if you are a good candidate for the procedure. They will then decide where each implant should be placed and choose the best type of dental implant or your needs.
Installation: During the procedure, our dentist will make a small incision in your gums so that they can reach the bone and drill a hole in which the implant will be placed.
Integration: This is when your jawbone fuses to the new implant, making it a permanent part of your anatomy. This process can take up to six months.
Support: After the implant has fused with your jawbone, your dental crown will be placed, and you will be able to enjoy your new smile.
Taking Care of Your Dental Implants
Dental implants are very durable and should last as long as your natural teeth. To keep your dental implants in good condition, you should:
Brush twice daily
Floss once a day
Drink plenty of water
Visit Eagle Creek Dental Centre for regular cleanings and checkups
Report any damage to your dentist immediately
Looking for Dental Implants Near You?
We are happy to offer dental implants in Burnaby to our patients looking for a permanent and effective way to restore their beautiful smiles. Please contact our clinic today to book a consultation.